The Academy Awards have been showcasing not only theatrical talent but the dresses of the gorgeous women who wear them. Early award recipients like Audrey Hepburn, wore the 'on trend' designers of the time, like Givenchy, Dior, and Balmain.
Today we are shining the spotlight on the most stunning, memorable, and just downright amazing looks from the past 25 years. Admittedly, it was so difficult to narrow it down the contenders – let us know what you think of our choices!
Atelier Versace & Angelina's Leg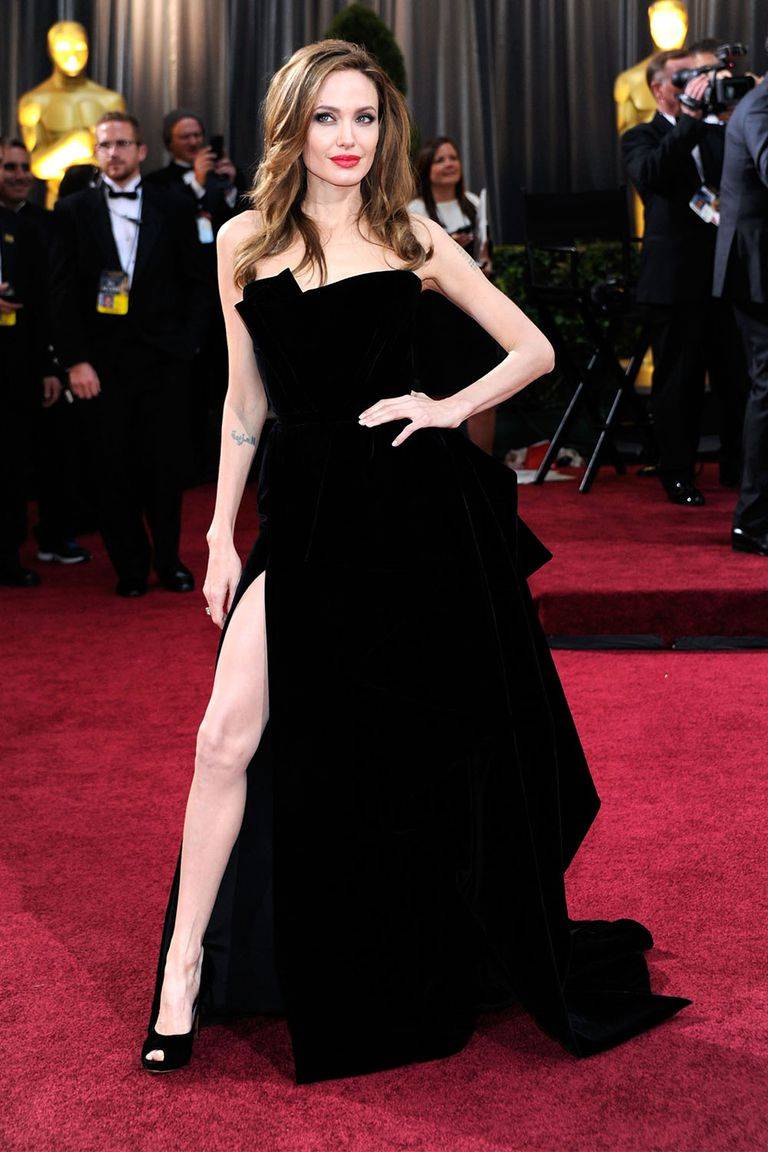 Oscars 2012. The 'leg' that broke the internet long before Kim K! If it seemed as if everyone in the world was talking about this dress, it is because they were. Honestly, who even remembers the dress? It is gorgeous but definitely taking second place to the pose.
Balmain Beauties Penelope Cruz & Zoe Saldana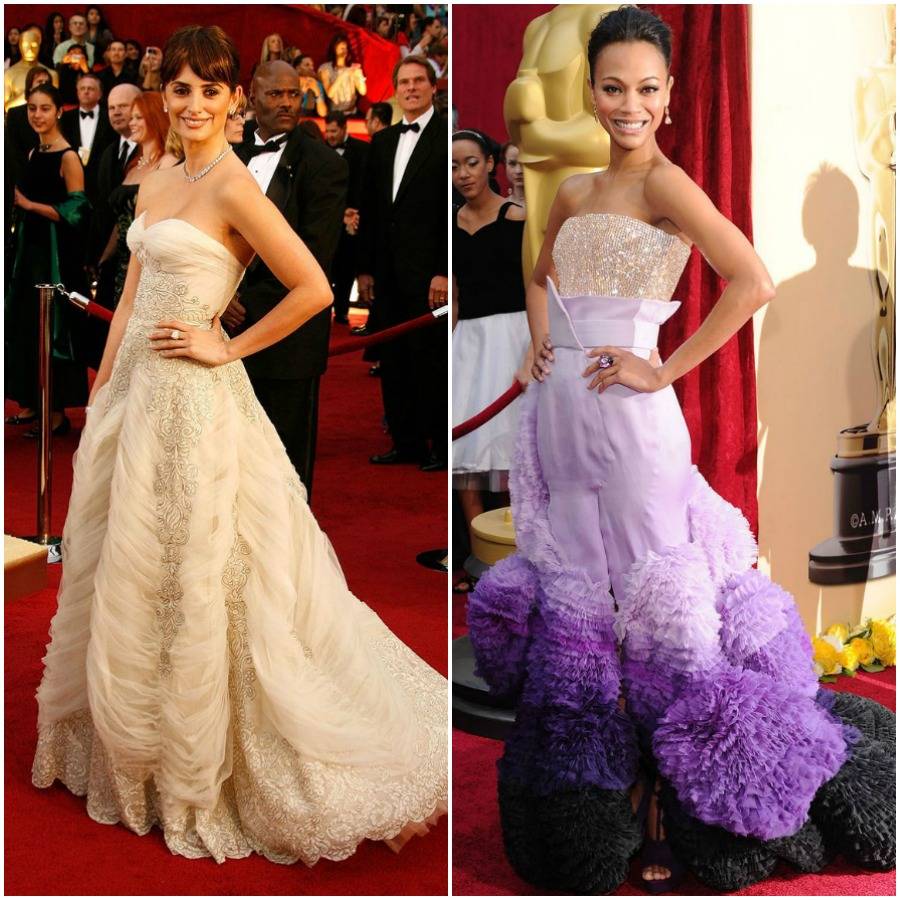 Oscars 2009. Penelope floated in and stunned in a graceful 60-year-old vintage Balmain gown of the softest peach tulle, lace, and embroidery. 
Oscars 2010. Zoe sashayed down the red carpet in this classic Balmain silhouette with sophisticated tulle ruffles in purple ombré, and we all swooned.
Tom Ford & Gwyneth Paltrow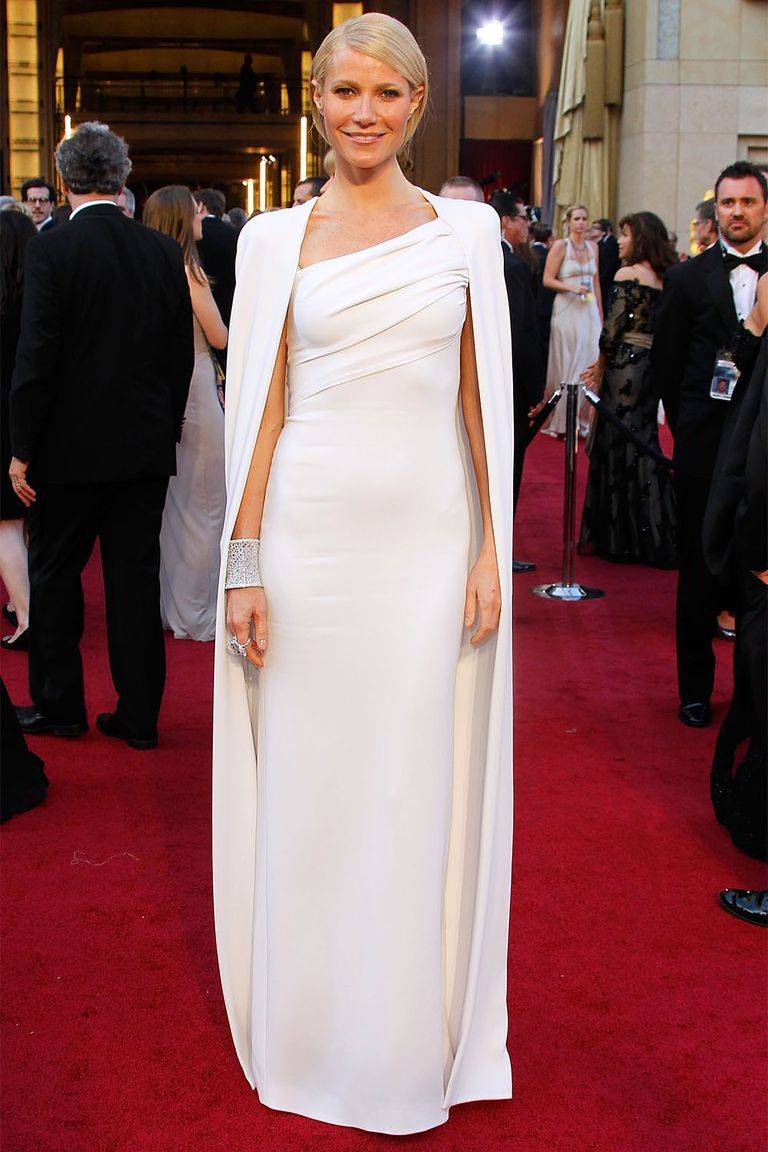 Oscars 2012. Gwyneth completely owns the red carpet in this white cape dress, which spawned a slew of imitators hitting online shopping sites within hours. The renewed interest in the cape-look has continued and is now a staple in any sophisticated wardrobe.
Oscars 2002. When Halle stepped onto the red carpet, the impact of this dress was like a style thunderbolt. Even though it is 17 years later, this embroidery-on-tulle technique is still popular and can be found everywhere – even in swimwear and bridal!
Nicole Kidman in Balenciaga & Chanel Couture
Oscars 2007. Considered one of the most iconic red dresses of all time, Nicole ruled in this fitted floor-sweeper with an exaggerated bow.
Oscars 2014. Rumoured to have taken 400+ hours to complete, this icy-blue dream dress was crystal-beaded and near perfection.
Cate Blanchette in Givenchy Haute Couture & Armani Prive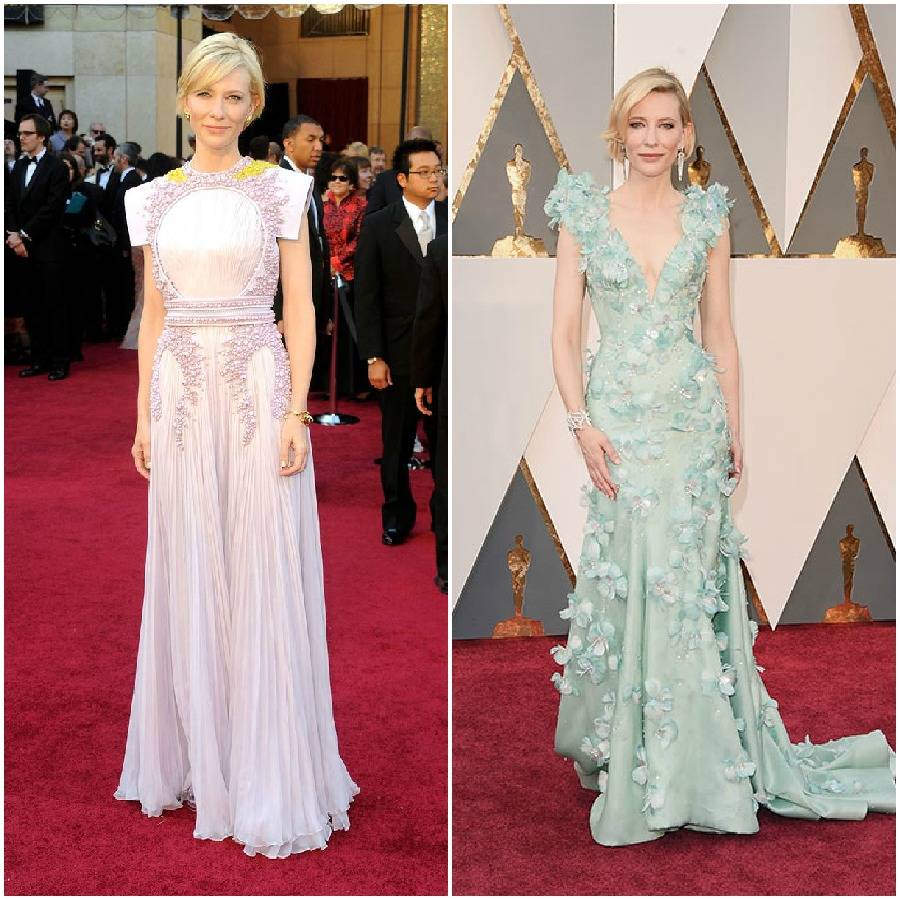 Oscars 2016. This luscious teal gown is embellished with flowers created from feathers and crystals. Ethereal in its movement and so divine on the eyes.
Kaufmanfranco & Jessica Biel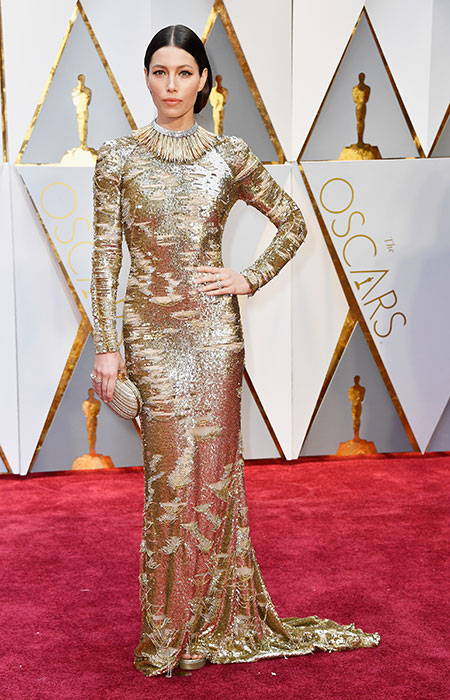 Oscars 2017. This metallic body-con dress with long sleeves had tongues wagging with its resemblance to a certain little bald man, but Biel proved a powerful distraction! Graceful yet sultry, she was as good as gold as the human embodiment of the Oscar statuette.
On Sunday afternoon and into the evening, the 91st Academy Awards will stream on Twitter, and begin broadcasting at 5 pm. For those of you attending parties celebrating the nominees and award-winners, keep track of your top picks for best dressed, and compare them to our list next Fashion Friday.
Author Profile
Helen Siwak is the founder of EcoLuxLuv Marketing & Communications Inc and publisher of Folio.YVR Luxury Lifestyle Magazine and digital women's lifestyle magazine EcoLuxLifestyle.co. She is a prolific content creator, consultant, and marketing and media strategist within the ecoluxury lifestyle niche. Post-pandemic, she has worked with many small to mid-sized plant-based/vegan brands to build their digital foundations and strategize content creation and business development. Helen is the west coast correspondent to Canada's top-read industry magazine Retail-Insider, holds a vast freelance portfolio, and consults with many of the world's luxury heritage brands. Always seeking new opportunities and challenges, you can email her at [email protected].